Daniel J. Gross MD,
Hair Transplant Specialist
Helping people regain their sense of confidence and satisfaction with life is a driving principle for Dr. Daniel Gross and why he has focused on regenerative and aesthetic medicine.
A native of Omaha, NE, Dr. Gross graduated from the University of Nebraska College of Medicine in 2012. After completing a fellowship in Anti-Aging and Regenerative Medicine, he returned to Omaha to begin a mentorship under Dr. Jeffrey Passer, who is a true pioneer in the fields of alternative, anti-aging, and regenerative medicine.
Passionate about helping people achieve re-energized confidence, and contributing to the revitalization of the Old Market section of Omaha, Dr. Gross opened the Hair Center of Nebraska at 1501 Jackson St. There, he provides a bespoke, boutique experience for those seeking solutions to thinning hair lines as well as the latest advanced clinical treatments in lifestyle and aesthetic medicine.
Every person is different, and so is their type of hair loss and treatment considerations. At the Hair Center of Nebraska, Dr. Gross examines each patient to determine the reason for their hair loss, any related conditions, contraindications, and anything else that might be affecting their physical appearance, underlying causes, and sense of confidence. He offers a full range of surgical and non-surgical treatment options to address each patient's specialized needs.
Why Choose Hair Center of Nebraska?
When seeking hair restoration in NE, choosing a specialized hair restoration clinic and a surgeon you can trust is essential. A specialized practitioner who focuses on hair restoration and aesthetic medicine will ensure that you are receiving treatment from a qualified expert at the forefront of the most cutting-edge medical advancements in the field.
The Hair Center of Nebraska uses the most advanced, specialized technology available in the hair restoration field. We offer only top-of-the-line products designed to complement your hair restoration treatment plan and care for your hair.
Your hair is an important part of your self-image and confidence. Getting the right treatment that will provide the best results is essential. At the Hair Center of Nebraska, Dr. Gross and his staff provide customized treatment plans that will create a more youthful appearance and a restored sense of confidence. Contact us today for more information.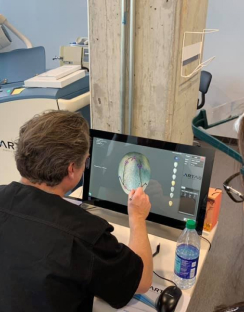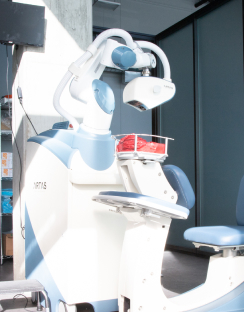 Hair Center of Nebraska BEFORE AND AFTER
---
Visit our photo gallery and see real results
from the ARTAS® procedure.